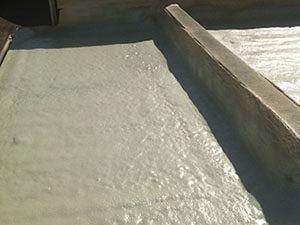 Spray polyurethane foam, or SPF, roofing has been used for over 40 years now. Over time, these spray foam insulation roofing systems have proven themselves to be extremely durable. There are foam roofs today that have been in place for decades and by all appearances they should last indefinitely with proper maintenance.
ACR Commercial Roofing aims to provide roofing systems to our clients, like spray foam insulation, that are long-lasting, affordable and effective. If you would like to schedule an appointment to discuss your spray foam insulation options, contact our Lubbock, Texas office at (806) 669-7777. Let our team provide you a roof that will stand the test of time.
Why Would You Want SPF for Your Facility?
SPF is applied to a clean surface as a liquid allowing for a seamless, water-tight layer. Within seconds the liquid begins to expand to 20 times its original mass to form a solid foam surface that is fully adhered to the existing roof.
There are several reasons why a foam roof should be at the top of the list for your Lubbock, Texas commercial property: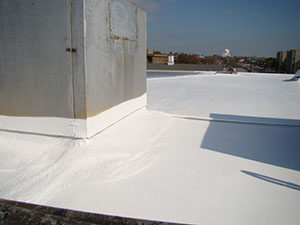 A self-flashing roofing system with no seams or joints that can develop leaks
Water-tight
High wind resistance
Offers significant energy savings at around 30% per year
An economically friendly, sustainable roofing system
Can last indefinitely with proper maintenance
Simple to repair if the need arises
Let's make this roof your last. If you would like to learn more about how spray foam insulation can directly benefit your building and your budget, call ACR Commercial Roofing today. We are a roofer for the people here in Lubbock, Texas and we would be happy to add you to our list of satisfied customers. Don't wait any longer, summer is coming. Call today at (806) 669-7777.
Preparation
The prep-work involved in applying a spray foam roof is simple. Our team will thoroughly clean your existing roof. Making sure to remove any debris, dirt or oils that have accumulated on its surface. After you roof has been cleaned and dried we will begin the process of applying the spray polyurethane foam.
Here in Lubbock, Texas we know what heat is and as a professional roofing company we are always looking for energy efficient roofing systems that will save our clients' money and help lower their energy usage. Call today at (806) 669-7777 to schedule a no-obligation roof inspection and spray foam insulation estimate.