At ACR Commercial Roofing, we recommend every owner to schedule a few roof inspections per year. Even if you can't see any issues with your roof, a lot of issues can go overlooked.  Eventually, these underlying issues can do a lot of damage to your roof. However, with regular inspections, ACR Commercial Roofing can stay on top of any developing or old issues. To learn more about the services we provide to clients in the Plainview, TX area call us today at (806)-669-7777.
Preventative Roofing Services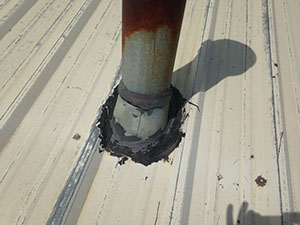 Taking cautious measures is a good way to save money on your roof. Roof inspections fall into this category. Regular roof inspections can stop major issues from popping up. This makes for a longer-lasting roof, timelier roofing systems, and cheaper roof repairs.
ACR Commercial Roofing can provide you with custom roofing solutions for your roofs specific needs. Our customized maintenance plans could possibly double your roofs lifetime. Roof replacements are very costly and disruptive so the longer you preserve the condition of you old roof, the better.
Why Choose ACR Commercial Roofing?
With 20+ years of experience in the roofing industry, ACR Commercial Roofing is highly qualified to provide you with any roofing services you need, including roof inspections. From little repairs to fully replacing your roof, ACR Commercial Roofing does anything and everything. We have received a great reputation in the southwest for our expertise and high-quality craftsmanship.
Roof Restoration
As your roof gets older, leaks will be popping up more often than normal. By restoring your roof you can turn back time and get a leak-free decade out of your old roof. This process will save you a ton of money because restoring your roof is more cost-effective and easier than frequent repairs or a full replacement. A coating from ACR Commercial Roofing will improve how energy-efficient your building is.
Contact Us Today
Our team at ACR Commercial Roofing can help customers in Plainview, TX with any service you need. Whether you are needing an inspection, restoration, etc., we have got you covered. To schedule a free onsite roof inspection, call us today at (806)-669-7777.