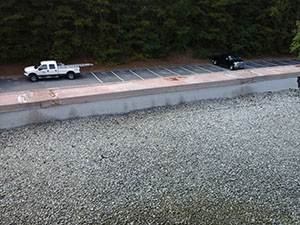 As anyone who owns or manages a commercial building can attest, the roof is the first line of defense against weather, environmental factors, and any damaging forces that may occur. Your building represents a large investment, and in order to protect that investment, your roof must be in good condition. That is why we at ACR Commercial Roofing routinely inspected by a professional.
At ACR, we've been evaluating and maintaining commercial groups in the Brownsville, Texas, area for more than two decades. We offer free, on-site professional roof evaluations and professional maintenance services. Call us today at (806) 669-7777.
Early Detection With Roof Inspections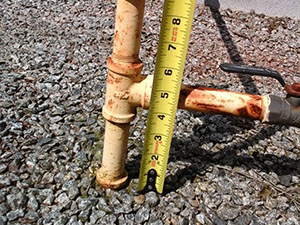 When it comes to your commercial roof, the old adage, "An ounce of prevention is worth a pound of cure," rings true. Your commercial roof is constantly exposed to weather extremes, structural movement, and other deteriorating factors.  No matter how much attention you give your roof, it will show wear and tear over time, but you can certainly extended its life by catching problems early on and scheduling regular maintenance.
The roofing specialists at ACR are trained to detect and treat minor problems before they become serious, expensive issues. Our commercial roofing company focuses on the following preventative services:
Top-grade protection services
Storm damage repair
Roof restoration
Comprehensive roof inspections
Customizable roof maintenance programs
Emergency repairs
No matter the size or difficulty of the job, you can count on ACR to provide quality workmanship and customer-oriented service from start to finish.
The Best Roof Inspections In Texas
While the basic elements of any roof inspection come pretty standard, every commercial building and its rooftop components is unique, and it is important that your inspection is tailored to your building and your needs.
We recommend having your roof inspected twice a year – preferably in the spring and fall – and following major weather events or new construction that could affect the roof.
ACR Commercial Roofing uses qualified, factory-trained roofing contractors to conduct in-depth inspections that evaluate the following items:
Condition of the interior of the building, looking for signs of water, mold, mildew, etc.
Current condition of the roofing membrane and associated components, such as flashings
Presence of cracks, tears, rips, punctures, etc.
Condition of rooftop components – pipes, events, HVAC equipment, etc.
Accumulated dirt, debris, or vegetation
Presence of debris or clogs in the drain system
Presence of moisture, wet insulation
And more!
If any defects are discovered, ACR will notify you of them and take action to repair them before any more damages occur.
Call ACR Today!
ACR Commercial Roofing offers a complete lineup of commercial and industrial roofing services for every need.  We specialize in the evaluation, repair, restoration, and replacement of every type of commercial roof.
We are a licensed, bonded, and insured roofing contractor with a solid reputation of reliable service in Brownfield, Texas. Our goal is to help our clients maintain their investments for as long as possible. For honest, affordable, quality roofing services,  call ACR today at (806) 669-7777.