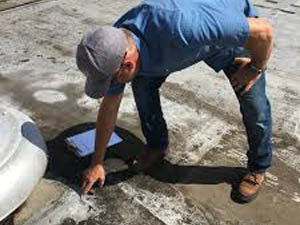 Regular commercial roof inspections are the best way to ensure the long-lasting success of your roofing system. With ACR Commercial Roofing you will never have to worry if your roof is in good hands. We have an extensive history of providing premium commercial roofing solutions to the Amarillo, Texas area for over 20 years.
For a free, no-obligation roof inspection please call us at (806) 576-4228. We will gladly schedule an appointment at a time convenient for you. Our inspections are thorough and take every aspect of your roof into account. Such as the following:
• Drainage
• Flashing and edges
• Membrane shrinkage
• Cracks, tears or blisters
• Storm damage
• Weathering
• Etc.
Finding the Right Commercial Roofing Contractor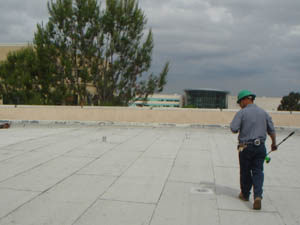 All over Texas, regardless of where you live or the issues your roof is facing, there are several commercial roofing contractors in your direct area. To make sure you are hiring a reputable company you need to asking questions and requesting the following information:
How long have you been in business?
A company is only as good as their reputation. Companies that are long standing pillars in your community are companies that clearly stand behind their work and will be around for you in the future.
What training do your technicians receive?
Ensure that repairmen and installers are formally trained. This will ensure the quality of work you receive is up to par by meeting or exceeding your expectations.
Is your company licensed and insured?
You want to guarantee that if one of their employees is injured while on your property that you will not be stuck holding the bill for his medical care. Or if something on your building is damaged by their crews that it will be taken care of promptly, by them, at no additional cost to you.
Also, ask for proof that they are licensed to make sure they are able to provide the treatment your roof requires.
How far out are you scheduling jobs?
It's always a great sign when business is booming. As a property owner you understand that more than most! However, a company that is too overloaded with scheduled upcoming projects may not be able to fit your roof in, in a reasonable timeframe.
Would you be able to provide me previous customer testimonials?
This will give you great insight on how a company treats their customers.
It is important to ask questions that will give you the information that you feel will assist you in making the best decision. With ACR Commercial Roofing you will never have to worry about whether you made the right decision in hiring us. We are a company that was built on quality workmanship, customer satisfaction and honesty.
If you are Amarillo, Texas, or the surrounding area, give us a call today at (806) 576-4228 so we can provide with the peace of mind that comes with our commercial roof inspection.