10,000+ Owners Served!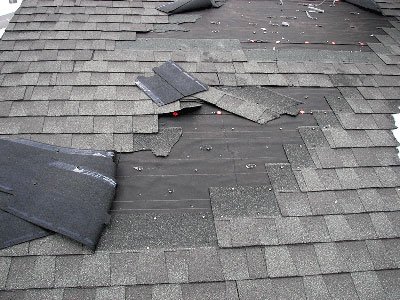 Ammons Service Companies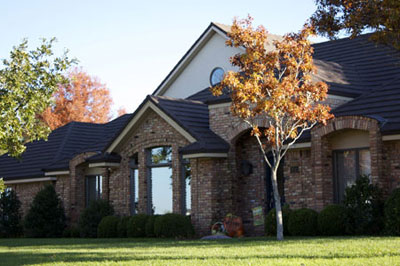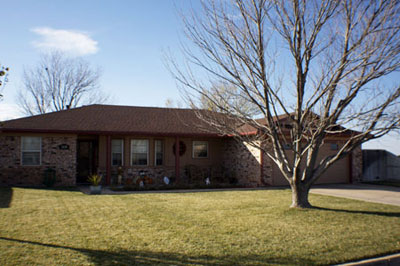 Do you need residential roofing installation, re-roofing, or storm damage restoration? You've found a family owned roofing contractor with a long record in the business. With 20+ years of roofing industry expertise, we offer the highest-quality solutions for all residential roofing needs. Call us today to arrange for an on-site roof estimate.
When you choose a residential roofing contractor, you want to be confident in what you're getting. Our sister company, Ammons Roofing, Siding & Windows is experienced, bonded, and insured for your peace of mind. With experienced roofers, extensive fieldwork background, and specialized knowledge, we will help your home stay protected and your roof last for years to come!
Our roofing professionals will evaluate your roof and then restore it with the best materials on the market. Contact us today at 806.669.7777 to schedule an expert inspection!
Residential Roofing & More
Say your home has undergone intensive storm damage. It needs other kinds of exterior renovation work – guttering, siding replacement, or other services on top of roofing.
It can be a hassle dealing with multiple contractors for all those different needs. You have to keep track of all the scheduling, and it can make dealing with the insurance company that much harder. Or you just may require more than professional residential roofing services.
Through dedicated affiliates, we offer a complete roster of services:
Roofing installation & repair
Re-roofing & replacement
Insurance claims assistance
Storm damage restoration
Guttering – installation & replacement
Doors/window/siding replacement
Exterior renovation services
Remodeling & painting
Property addition & extensions
Custom homebuilding
Custom landscape design build
Landscape maintenance
Customized landscaping solutions
And more!
If you have need of a service not listed here, don't hesitate to give us a call. We appreciate the opportunity to serve you!
Residential Roofing
When we founded our company 20+ years ago, it was upon the timeless principles of integrity, quality work, and dedicated service. Today, we have proudly served 10,000+ property owners, and these values continue to drive our business.
Here's what we offer:
20+ years of roofing industry expertise
Expert workmanship with top-grade materials
Guidance with your insurance claim process
Quality-minded roofers
Hassle-free service experience
Our team of roofing specialists is ready to help keep your home safe and protected. We handle every detail, are respectful of your property & neighbors, and left the job site cleaner than we found it. Our residential roofing services are backed by years of dealing with all residential roofing systems: shingles, tile, metal, slate, wood shake, synthetic, stone coated steel, and more!
Our residential roofing services are available for a wide service region: Pampa, Amarillo, Plainview, Wichita Falls, Dallas-Fort Worth Metroplex, Lubbock, Midland, Abilene, Odessa, El Paso, San Angelo, Guymon (OK), Woodward (OK), Beaver (OK), Boise City (OK), Tucumcari (NM), Clovis (NM), Carlsbad (NM), Las Cruces (NM), Roswell (NM), and the surrounding communities.
Contact us today for professional roof installation, re-roofing, or other services backed by industry-leading warranties!
Call us at 806.669.7777 to arrange for a professional consultation. We look forward to the possibility of serving you!