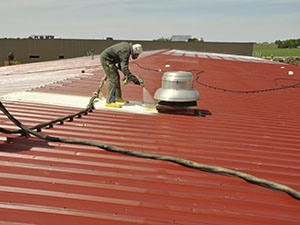 Metal roofs are a highly popular option for commercial and industrial buildings in Texas and for good reason. They are amazingly durable and affordable and have an incredible lifespan when properly installed and maintained. Like any roof, even a metal roof will need repairs at some point in its life and the team at ACR Commercial Roofing is ready to get you taken care of. Metal roof repairs are no issue for our team in the Plainview, TX area, give us a call at (806) 669 – 7777 to set up a free on-site estimate.
Full-Service Options
Whatever work you are needing done on your metal roof, you can feel good knowing that the team at ACR has you covered. You should never have to call multiple roofing contractors for your commercial roofing needs and that is why we offer all the solutions here at ACR. Whether you are looking for a roof coating to refresh the life of your metal roof or you are dealing with a leak and can't find the source, we'll get your roof fixed up in no time and have it performing like new again.
Roof Coatings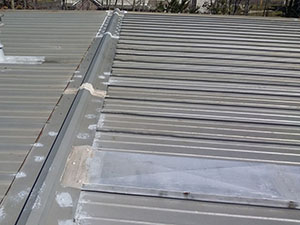 Metal roofs are one of the best roofing options out there and are easily restored with a roof coating. The benefits of a roof coating are many and we see time and time again the extra years of life you can get from one. Roof coatings provide a seamless, waterproof barrier on top of your old roof and can handle all the severe types of weather that Texas has to offer. On top of being affordable, they can help you save money by reflecting up to 85% of the sun's rays and lowering your energy bills.
Leak Detection
When you are dealing with a leaking roof, it is not an issue that should be ignored for any amount of time. When you call the team at ACR, we will send someone right out to inspect your roof and find the source of the leak(s) and get them fixed as quickly as possible. Our technicians are trained and have all the proper tools to not only find current leaks quickly, but to also look for any developing issues to prevent future leaks from occurring.
Reach Out Today
When you're in need of any metal roof repairs in Plainview, Texas and the surrounding cities, give the professionals at ACR Commercial Roofing a call at (806) 669 – 7777. We offer free on-site estimates and will get a technician over quickly to offer solutions for all your roofing needs.