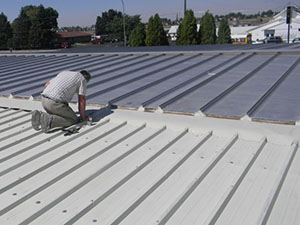 If you have a commercial or industrial building in the Levelland, TX area with a metal roof, then you likely know how durable and resilient they are. At ACR Commercial Roofing, we highly recommend metal roofs to building owners and managers because they continue to prove their worth and strength. Despite the fact that they are one of the more popular commercial roofing options, they will, like any roof, need a roof repair or two to keep them in pristine condition for years. When you choose ACR for a metal roof repair, you can be confident that it will be done right and will last for the long term. Reach out to us today at (806) 669 – 7777.
Repair and Restore Vs Replace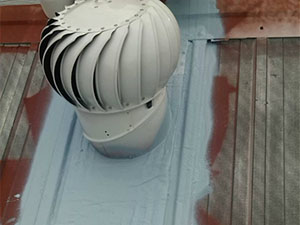 Metal roofs are excellent candidates for roof restorations which allows you to really maximize the life of your commercial roof, saving you quite a bit of money on your roofing costs. At ACR, we will always thoroughly examine your roof and make sure the proper repairs are done at the right times so that a roof restoration can really extend the life of your roof. While we know roof replacements are inevitable at some point, we will always do our best to repair and restore your roof before replacing it. With proper maintenance, your metal roof will be able to last for decades!
Call the Experts!
When you need a metal roof repair in the Levelland, TX area and you want to make sure it's done right the first time, call on the experts at ACR Commercial Roofing. We have more than 20 years of experience handling all things involved with commercial roofing and we have premium roofing solutions that will allow your roof to last as long as possible. Our founder, Kerry Ammons, has worked hard to build a team full of professional roofers that can be called on for dependable, long lasting roofing solutions and services. Whatever questions you have about your metal roof, or if you would like to know more about getting a new metal roof installed, give us a call today at (806) 669 – 7777.