Are you looking to redo the roof on your commercial or industrial building? A metal roof installation done properly could last you for decades to come. If you are in the Plainview, TX area and are looking for a metal roof installation, then the team at ACR Roofing is the team you're looking for. Give us a call at (806) 669 – 7777 for more information.
Benefits of a Metal Roof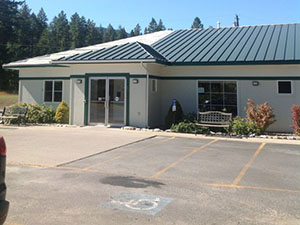 The benefits of a metal roof are many. A metal roof can last decades longer than any other commercial roof option and tends to be much less worrisome than other roof types as well. Metal roofs are very resilient and do well in the harsh seasons Texas has to offer. Between the sun and the moisture, a metal roof could be the best option for your building.
When your metal roof does eventually start to age, a roof coating is an excellent way to get your metal roof back in its prime condition. A roof coating provides your roof with the seamless watertight seal it had in the beginning and gives it plenty of years back. Roof coatings are also great at being energy efficient by reflecting the sun's rays and saving you money. Roof coatings are also incredibly lightweight which is great for any roof, but especially with a metal roof because it adds next to no extra weight.
Why You Should Choose ACR Roofing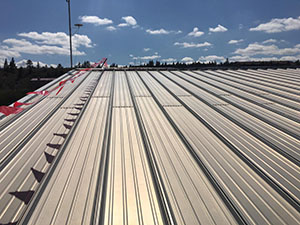 Choosing the right roofing company can be a tough decision. At ACR Roofing we do our jobs quickly and efficiently so that it doesn't have to affect the way you can do yours. ACR Roofing is a member of Choice Roof Contractor Group, which requires us to meet specific criteria and holds all of the members to a higher standard than most roofing contractors.
We are committed to providing all our clients with only the best customer service and quality craftsmanship. We will customize each project we work on because we know that all buildings and roofs are unique. The team at ACR Roofing will always get the job done right and you will be in great hands from the moment you give us a call.
Call Today
For any metal roof installation in the Plainview, TX area, call ACR Roofing at (806) 669 – 7777. We will get one of our highly trained roofers out to you as quickly as possible and answer all of your roofing questions.