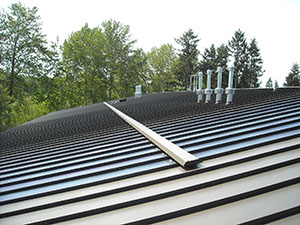 If you are the building owner or property manager for a commercial building in Levelland, TX or the surrounding areas, then a metal roof is likely an excellent commercial roofing option for your building. Metal roofs are incredibly durable and resilient and are a very economical roofing choice. They have very low maintenance and when properly installed and repaired, they can last for decades. At ACR Commercial Roofing, we offer flawless metal roof installations to our customers across Texas. For more information about the many benefits of our metal roofs, give us a call at (806) 669 – 7777.
Strong and Durable
Metal roofs are incredibly strong and hold up well against the intense storms we experience here in Texas, but like every roof, there will come a time when your metal roof needs a little help to keep performing in peak condition. At ACR, we offer metal roof repairs and one of our most popular options for metal roofs is a restorative roof coating. Roof coatings are a seamless application that makes your roof completely waterproof once again.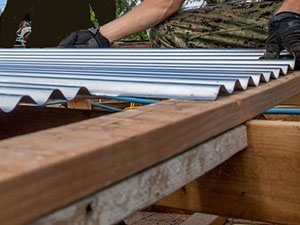 If you have recently had a new metal roof installed by us or another roofing company, we recommend having it inspected in the coming weeks before winter is here so that you can make sure it is ready to hold up against the colder weather headed our way. We offer free estimates to our customers which means you will never be blindsided by any roofing project done on your roof. To set up a time for one of our professionals to come out to your roof, or to get more information on our metal roofs, reach out to us today!
Installation You Can Count On
For a metal roof installation that you can count on to last for years, call the team at ACR Commercial Roofing at (806) 669 – 7777. We are the leading commercial roof installation company in the Levelland, TX area and are ready to get your roof installed and ready for the coming winter. Metal roofs are great during all seasons and very beneficial in the winter because as your roof heats any snow, it makes it much easier to remove. When a metal roof is applied properly, the chances of water finding its way inside is highly unlikely so you can feel confident all winter long that your building is protected.