How long has your flat roof been around for? If it has been over three or four decades, it may be reaching its end. ACR Commercial Roofing can check on your roof and determine its condition. In some cases, we'll be able to extend the life of your roof through effective repairs and roof restoration.  However, if a flat roof replacement is necessary, ACR Commercial Roofing has the people of Plainview, TX covered with low cost services. For a free quote, call us at (806) 669-7777.
Why ACR Commercial Roofing?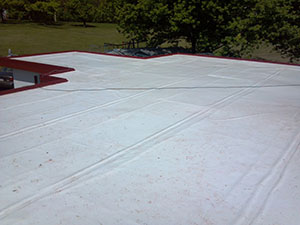 When you learn more about our company, you'll realize why you should hire us to install your new roof. For years now, we've been successfully installing, repairing, and restoring all different kinds of flat roofing systems. Our prices match up well against other roofing companies in the area and our roofing specialists are the best around.
We understand that when you need help with your roof, you need it as soon as possible. That's why we always get back to clients quickly and consistently finish projects on time. The quality of the installation is one of the main factors that help determine how long your roof lasts which is why you should hire ACR Commercial Roofing to replace your flat roof.
Flat Roof Restoration & Replacements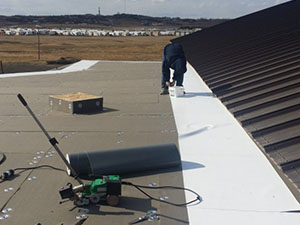 Flat roofs are known for being low maintenance. Even when they do develop a problem, the repair is often quite straightforward. Plus, flat roofs can be quickly and inexpensively restored with a roof coating. That's why we recommend not jumping the gun on getting a flat roof replacement because in many cases you may benefit more from hiring us to restore your roof.
If your roof is at the point where it just makes sense to start anew, we'll be prepared to offer you a free estimate. ACR Commercial Roofing is qualified to install any type of flat roof that you may be interested in. Whether you'd like a cost-effective rubber roof or a roof that is made to improve your building's energy efficiency, such as a TPO roof, you can rely on us for flawless roof installation.
Call Us Today!
ACR Commercial Roofing is a do-it-all roofing company that works on roofs in Plainview, TX. We provide personalized attention to each client as well as innovative roofing solutions. If you want to get a flat roof replacement at a great price, call (806) 669-7777.