There are quite a few options when it comes to choosing a roofing contractor, but ACR Roofing is the best choice for a flat roof repair in the Plainview, TX area. We are a member of the Choice Roof Contractor Group which shows a lot about our integrity and reputation. Give us a call at (806) 669 – 7777 and we would be happy to get one of our skilled roofers out for a free estimate for your flat roof repair today.
Flat Roof Issues
There are many issues that could arise with a flat roof. Fortunately the team at ACR Roofing is very experience with commercial flat roofs and can assist you with whatever yours needs.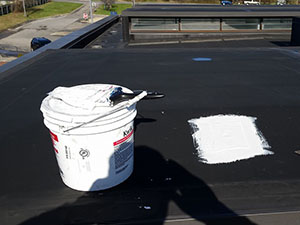 A few frequent problems we see with flat roofs are:
Ponding water
Damage from storms
Aging
Leaks
Trapped moisture
And more
Even a problem that starts small can turn into a large, costly issue if it is not handled quickly and correctly. Paired with the right training and tools, we can find any leaks you might be dealing with early on. Give us a call to make sure your roof is in the best condition possible to keep it performing as it should.
Repair Solutions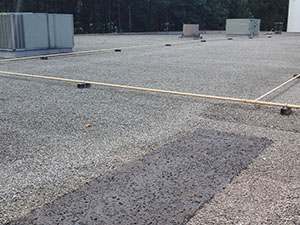 We work on all types of roofs, below are just a few:
Metal
Flat
Single-Ply
Rubber
And more!
No matter what the issue is that you and your roof are dealing with, we have a solution for you. Our roofers can come out for a free estimate and give you a detailed description of your roofs condition. Sometimes a roof coating is a great option and can add many years to your roof's life. It is a very cost-effective way to ensure your roof is waterproof and will save you money for years to come.
Call Today
ACR Roofing is the company to call for any flat roof repairs in the Plainview, TX area. With 20 years of experience in this industry, we have a knowledgeable staff that wants to help you get your roof in the condition it should be in. Get it prepped before the powerful sun beats down on it all summer, call us today at (806) 669 – 7777.