Do you need a contractor specializing in flat roof repair services in Lubbock, Texas? Flat roof systems are a popular choice for commercial and industrial buildings throughout the area as there is an extensive list of choices and they all offer exceptional benefits.
However, like all commercial roofing systems, flat roofs have problems at some point. Some of their common issues can include: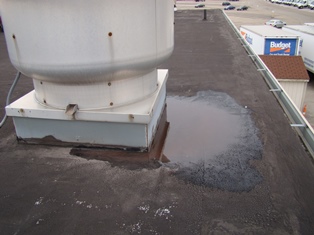 • Ponding water
• Cracks & blisters
• Entrapped moisture
• Sun damage
• Uplifts or blow-offs
• Premature aging
• Extensive, early-stage weathering
• Roof shrinkage
• Poor drainage
• Insecure flashings
These problems can lead to compromised roof performance – or worse, complete roof failure. If a roof takes too much damage and its weight load is too heavy, it could even break under the right conditions.
Flat Roof Repair Services
If you need Lubbock, Texas flat roof repair services, give ACR Commercial Roofing. As a dedicated division of West Texas-based Ammons Roofing, we have 20+ years of experience. Our skilled technicians can evaluate your roof, locate any damage, and present various options for resolution.
Don't hesitate to call us at 806.794.8539. We would be glad to offer an on-site estimate and share how we can assist you.
Flat Roof Repair Solutions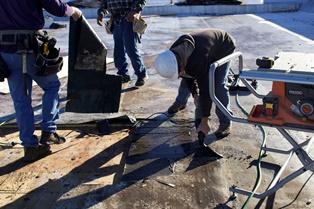 Flat roofing systems tend to have lower maintenance & upkeep costs than other roofing systems with steeper slope. They don't occupy as much space as low-slope or steep-slope roofing systems, either. It means flat roofs leave more room for appliances like HVAC systems. That's also less building space volume to keep cool, resulting in lower energy use.
However, if your flat roof has problems, ACR Commercial Roofing is here to aid you. Our licensed, professional repair team will address any existing concerns. That includes damaging leaks which can compromise production schedules, business inventory, or the facility itself.
Repair solutions are available for:
• TPO
• Modified bitumen
• PVC
• Built-up roofing
• Concrete
• EPDM rubber
• And more!
Flat Roof Repair Contractor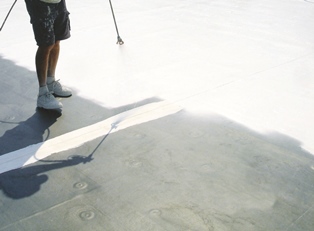 Rooted in Ammons Roofing's 20+ year record, ACR Commercial Roofing is your dedicated specialist for flat roof repair services in Lubbock, Texas. With more than two decades of business, we are proud to have served 10,000+ commercial & residential customers. It would be our pleasure to help you with your flat roof repair needs, too!
You don't have to settle for any stopgap solutions. ACR Commercial Roofing pledges your satisfaction and will work hard to resolve your issues quickly. Don't hesitate. Call us today to request a free, on-site roof estimate!
You can reach us at 806.794.8539. We look forward to hearing from you!