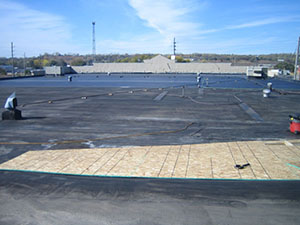 A flat roof repair is nothing to worry about when you have the professional roofers from ACR Commercial Roofing at the ready for your commercial roofing needs. We have proudly serviced the Canyon, TX area for more than 20 years and continue to deliver exceptional roofing solutions that will keep your commercial roof in pristine condition for years. Flat roof repairs and restorations are just a few of our specialties. Flat roofs are a common option for commercial and industrial buildings and are one of the many roofs we tend to work on. There is a long list of flat roof options and at ACR, we work on all of them. We can truly be your one stop shop for all things involving commercial roofing, reach out today at (806) 669 – 7777.
Repair, Restore, Replace, and More!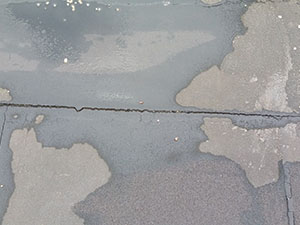 When you choose to work with ACR for any of your commercial roof's needs, you can be confident that any needed services and repairs will get done at the right time. We offer a complete list of services to ensure your roof can last for years. Inspections, repairs, restorations, replacements, and so much more are all things you can be stress free about when you call on us. We work hard to make sure you can always get the most out of your commercial roof as it is a large investment that should always be protected. Give us a call, we're always here to help.
Call Today
When your commercial roof is in need of a flat roof repair you don't need to worry about anything except making certain you call the experts at ACR Commercial Roofing. We have long lasting and affordable commercial roofing solutions that will get and keep your commercial roof in like new condition so that you can rest easy knowing it will protect your building properly. When you have our number, all your commercial roofing needs will be handled right away. In fact, we offer customizable maintenance plans so that you don't even have to worry about when to call us. With regular inspections and maintenance, your roof will always be in excellent shape. For dependable solutions in Canyon, TX and the surrounding areas, give us a call today at (806) 669 – 7777.