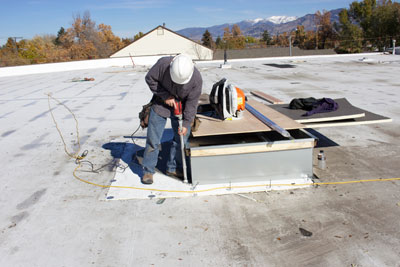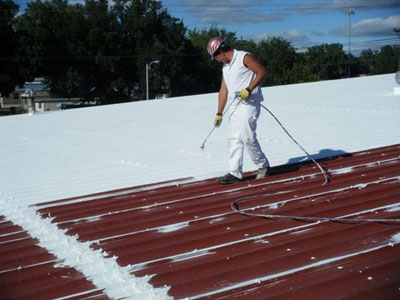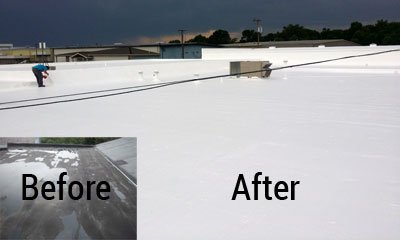 Call for repairs, maintenance & annual inspections!
When you need top-grade protection, storm damage repair, and quality workmanship, call our full-service commercial roofing company. We specialize in complete solutions for every industrial & commercial roofing need.
Our roofing specialists can evaluate, repair, restore, or replace your building's topside. ACR Commercial Roofing is a licensed, bonded, and insured commercial roofing contractor with 20+ years of roofing industry expertise. We will work hard to help you maintain your investment, maximize its service life, and restore it when its integrity is at risk.
Contact us at 806.669.7777 for a no-cost, on-site professional roof evaluation.
Commercial Roofing
ACR Commercial Roofing specializes in a complete line of commercial roofing services:
Commercial roof inspections
Industrial roofing services
Leak detection
Commercial roof installation
Commercial roof coatings
Commercial roof repair
Commercial roof maintenance
Flat roof repair & restoration
Flat roof coatings
Metal roof repair & restoration
Metal roof coatings
Rubber roof repair & restoration
Rubber roof coatings
Single-ply roofing systems
Energy-efficient roofing
Spray foam roofing & coatings
We have the knowledge, resources, and expertise to address all your roofing needs with quality results. As a testament of this commitment to quality, ACR Commercial Roofing is a proud member of the National Roofing Contractors Association as well as Choice Roof Contractor Group. Call us for the efficient, professional service you deserve!
Commercial Roofing Contractors Lubbock TX and Amarillo
As a professional commercial roofing contractor serving clients throughout Texas, ACR Commercial Roofing has solutions for every problem. One economical solution is found in our coating restoration system. Here are a few benefits: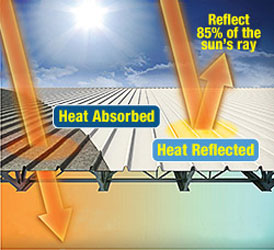 Form seamless, waterproof barrier over old roof
Doesn't require roof tear-off & other costly actions
Rejuvenates roof performance for years
Withstands hurricane-force winds, hail, UV degradation, leaks & more
ENERGY STAR® certified roof
White roofing can give 30% A/C cost savings per year
Fewer demands for roof upkeep & maintenance
Strengthens facility's structure
Non-prorated warranty coverage for up to 18 years
A coating restoration system can for itself in less than 7 years with utility cost savings! Call us today for more details!
Commercial Roof Repair & Maintenance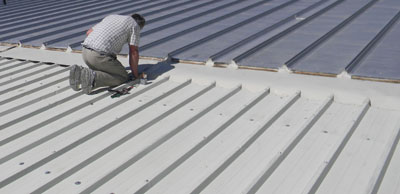 If your commercial roof undergoes damage, sloped or flat roof repair in Lubbock takes skill. Water can move in strange patterns under a roof surface. Leaks could even form far from the cause of damage. Condensation damage could arise from poor ventilation. And built-up moisture can lead to mold problems, insect infestation, or many other issues.
We have the training and tools to locate any leak issues. Our skilled professionals will keep new leaks from forming within your commercial roofing structure, and address current problems. Contact us for the timely, professional repair service you require.
The bet way to maximize your investment is with preventative roof maintenance. Studies show commercial roofs without proactive maintenance efforts are likely to last for only half their life expectancy. Contact us today for more information about our dedicated roof maintenance programs, too!
Commercial Roofing Services Experts
ACR Commercial Roofing provides commercial roofing services in a wide region base. These areas include: ampa, Amarillo, Plainview, Wichita Falls, Dallas-Fort Worth Metroplex, Lubbock, Midland, Abilene, Odessa, El Paso, San Angelo, Guymon (OK), Woodward (OK), Beaver (OK), Boise City (OK), Tucumcari (NM), Clovis (NM), Carlsbad (NM), Las Cruces (NM), Roswell (NM), and the surrounding communities.
ACR Commercial Roofing is proud to be rooted in a legacy of 20+ years industry experience. Contact us today at 806.669.7777 for a professional roof evaluation & estimate today!