ACR Commercial Roofing is a successful business division of the well-established Ammons Roofing, a company that has been in the commercial roofing industry for decades. We take on roofing projects in Plainview, TX and other cities across Texas. To hire the top commercial roofing contractors around, reach out to us today at (806) 669-7777.
Roof Inspections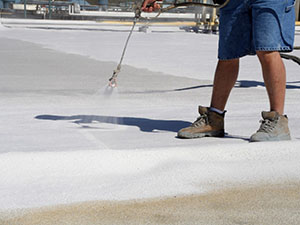 We feel that it is our duty to help clients save time and money on their roofs. ACR Commercial Roofing does this every day by providing high-quality services at great prices. Aside from the quality of our actual work, we also advise clients which helps them make the best decisions for their roof. One of the things that we always recommend is for clients to keep up on roof inspections.
ACR Commercial Roofing offers no-cost roof inspections to clients across Texas. Our roofing specialists have located and solved a variety of commercial roof problems over the years, so there isn't much that surprises us anymore. After we inspect your roof, we'll know the best and most cost-effective way to get your roof back on track.
Roof Restoration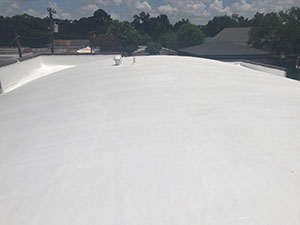 The amount of people calling us to restore their roofs is on the rise, and for good reason. We use roof coatings to improve a roof's condition. This service will help you save money on repairs and have your roof lasting several additional years. Another benefit to restoring your roof with a roof coating is the effect it will have on your building's energy-efficiency.
Other Services
Here at ACR Commercial Roofing, you can pretty much count on us for any type of roofing service. Aside from roof inspection and roof coatings, we also handle roof repairs, maintenance plans, and roof replacements. We'll be happy to give you a free estimate on any needed service.
Call Us Today!
Finding commercial roofing contractors that you can count on for fair prices and excellent craftsmanship can be tough. Luckily, the people of Plainview, TX can rely on the experienced roofing specialists at ACR Commercial Roofing. We'll come by soon after you give us a call at (806) 669-7777 to check on your roof and determine the best way to fix it up.