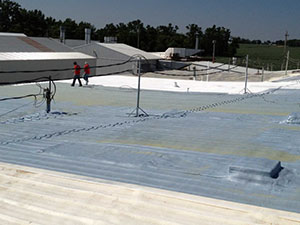 ACR Commercial Roofing offers a multitude of commercial roofing services to clients in Brownfield, TX. When you hire us, you can expect quality workmanship and top customer care. Our team of professionally-trained commercial roofing contractors work hard to provide clients with cost-effective and long-lasting roofing solutions. For a free project estimate, give ACR a call at 806-669-7777.
Our Services
ACR is a full-service commercial roofing company, which means you can always count on us when your roof is in need. We offer thorough roof inspections and roof leak detection for our clients. Once we've diagnosed the problems, we can then recommend the appropriate services to get the most out of your existing roof.
Roof Repairs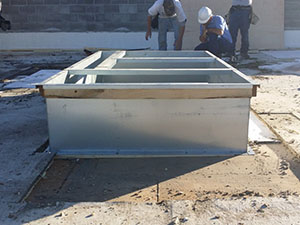 Over our 20+ years of commercial roofing experience, ACR Commercial Roofing has been hired to repair all types of commercial roofs. Our technicians know the most efficient and cost-effective ways to fully repair your roof so that you won't have to worry about any recurring leaks. ACR roofers are professionally trained and fully licensed and insured.
Roof Installation
If you need a new commercial roof installed, ACR Commercial Roofing is a reputable company with a proven track record of long-lasting roofs. We specialize in durable "green" roofing solutions that will improve the energy-efficiency of your building. This means massive longterm savings thanks to your new expertly-installed roof.
Roof Restoration
You save a lot of money when you opt for a roof coating in lieu of a full roof replacement. Not only is a roof coating very affordable, but it's also capable of restoring your existing roof back to top condition. The lightweight layer is completely seamless and fits the exact shape of your roof. The reflectiveness of a roof coating could potentially save you up to 30% on energy costs. Before you pay for a costly and disruptive full roof replacement, find out more about our ability to restore your roof!
Call Us Today!
ACR Commercial Roofing offers all of the services listed above and many more! Clients in Brownfield, TX looking for trustworthy commercial roofing contractors need not look further. To find out more about our services, call us today at 806-669-7777. We offer free onsite roof evaluations and no-obligation estimates on our services.