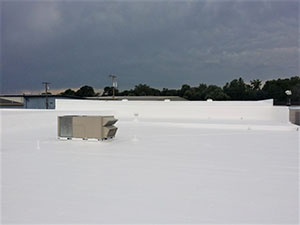 As a commercial roofing company, we've been around the Levelland, TX area for over 20 years. We proudly deliver unbeatable prices and craftsmanship and we will work to get your commercial roof in great shape right away. At ACR Commercial Roofing, we bring the necessary knowledge to the plate so that your building can remain in pristine condition for its entire life. We know your commercial roof is a big investment and we will do our best to help you protect your investment so that it can have a long life, saving you stress and money. Get more information today by giving us a call at (806) 669 – 7777.
First Class Service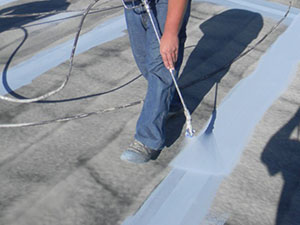 At ACR, we know that stellar customer service and workmanship go hand in hand when it comes to running a successful business. From the moment you call, you will see why our customers continue to choose us for their commercial roofing needs. You will always be treated like family and handled with professionalism, and we will take care of your roof just as we would if it were our own. Every employee we have is hand picked to make sure our entire team can offer the same exemplary service so that you and your roof are guaranteed to always be in the best hands, no matter who we have working on your roof. Get all the details about our long list of available roofing services today!
Reach Out Today
When you're ready to work with the commercial roofing company that the people of Levelland, TX rely on for all their commercial roofing needs, give the team at ACR Commercial Roofing a call today. We have worked hard to build our great reputation over the last two decades and will show you why you should call on us for anything your roof needs. From simple repairs to full roof replacements, we do it all and will make sure your roof can always get the job done right. Reach out to us today to learn more about what we can do for you and your roof, (806) 669 – 7777.