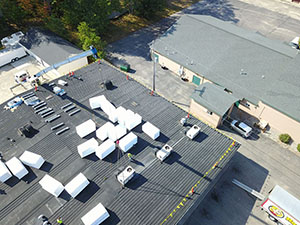 When it comes to commercial roofing, the professionals at ACR Commercial Roofing are the ones to call if you need any commercial roof repairs in Plainview, Texas or the surrounding cities. We are a full-service commercial roofing company that offers solutions for all your commercial or industrial roofing needs. With over 20 years in the roofing industry, you can be certain that when you hire us you will be getting the highest quality craftsmanship and customer service. For commercial roof repair needs of any size, call us today at (806) 669 – 7777. We will gladly send a technician out as quickly as possible to give you a free on-site estimate.
No Repair Too Big Or Small
As a full-service commercial roofing company, we handle it all when it comes to your roof. We offer the following commercial roofing services: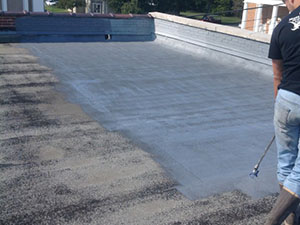 Roof inspections
Leak detection
Roof installation
Roof coatings
Roof repairs
Roof maintenance
Single-ply roofing systems
Energy-efficient roofing
Spray foam roofing & coatings
And more!
Whether your commercial or industrial roof needs a simple inspection to ensure no damage has occurred after a storm or you are looking for a roof coating to reseal and waterproof your roof, turn to the team at ACR Commercial Roofing. We've got you covered and know that you will be happy with your results when you hire us.
Maintenance Plans To Stay Ahead
We recommend having your roof inspected a couple of times per year so that we can keep you informed of what is going on with your roof. We also recommend having us inspect it after any major weather event to ensure it is still in peak condition and hasn't been compromised in any way. With regular roof inspections and our customized roof maintenance plans, your roof will last many years longer and you will never be blindsided by any repairs needed.
Call Today!
We offer customized maintenance plans so that you can choose when we come out to your roof and what work you would like done. We will always give you the most detailed report of the condition of your roof and our recommended solutions so that you are confident in the state of your roof at all time. When you need a commercial roof repair in the Plainview, TX area, reach out to us today at (806) 669 – 7777 and we will get your roof back in prime condition.