At ACR Commercial Roofing, we recommend every business owner to arrange a time to get a couple roof inspections for your commercial building every year. Even if there are no visible issues on your commercial roof, they can go undetected easily. Eventually, these issues can cause a lot of damage to your commercial roof and building. However, with normal roof inspections, ACR Commercial Roofing will keep track of these problems or issues that can eventually turn up. To learn more information about our commercial roof inspections in Lubbock, TX, you can reach us at (806)-712-8162.
Preventative Roofing Services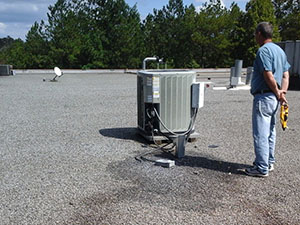 Taking cautious procedures is a great way to save money on your commercial roof. Commercial roof inspections fall in this category easily. Regular roof inspections for your commercial roof can prevent many major issues from arising. This makes for inexpensive repairs, timelier roofing services, and a longer lasting roof.
ACR Commercial Roofing can make custom maintenance plans that fit your roofs needs. Our custom-made maintenance plans can possibly double the lifespan of your commercial roof. Fully replacing your roof can get very expensive and could possibly disrupt your business, so the longer you keep your existing roof in good condition, the better.
Why Choose ACR Commercial Roofing?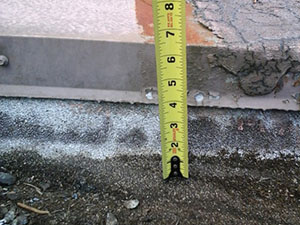 With our 20+ years of experience in our industry, we are fully qualified to not just inspect your commercial roof, but to also offer you with any services that follow. From small repairs to a roof replacement, we do it all. We have a great reputation for having high-quality professionalism and craftsmanship.
Roof Restoration
As you roof begins to get older, leaks will become a common occurrence. By restoring your commercial roof, you can make your roof be as leak-free as it was when it was first installed. This is an option that helps you save money because restoring your commercial roof is cheaper and a lot easier than frequently repairing or replacing your commercial roof. Another option is coating your roof. A roof coating will help your commercial building be more energy-efficient.
Contact us Today
You reach us at (806)-712-8162 to get a free onsite roof inspection. Our team full of professionals will be glad to provide you with answers to any questions you have.