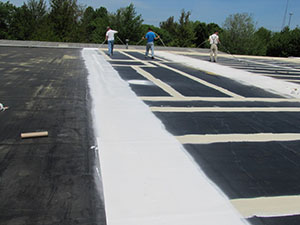 Many business owners and property managers are aware there are numerous roofing solutions for flat roofs in Lubbock, TX. However, most haven't heard of a restorative roof coating. Because of this, we receive many questions from customers who are curious about whether a roof restoration will be a good option for them. We have made a FAQ's list to help you out with questions you have. If you still have questions, you can reach us at (806)-712-8162.
What Kind of Roofing Systems Can be Fixed With a Roof Coating?
The majority of commercial roofing systems can be coated. These include EPDM, PVC, TPO, Metal, Modified Bitumen, Built Up, and many more. If your roofing system isn't listed, call us and we will be glad to provide help for you and decide if it can be coated.
Why do I Need to Coat my Roof If There are Replacements and Repairs?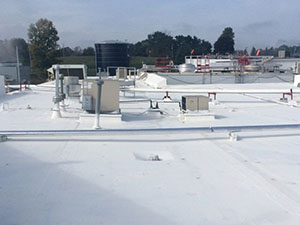 Roof coatings are a lot eco-friendlier than replacing your roof. Roof coatings don't require tear-offs, and it includes much less labor. This not only helps the environment, but it helps you save as much money as you can.
Are you constantly having to have your roof repaired? Does your roof leak more often then it did a year ago? If so, a simple roof coating can fix these issues and make a seamless, watertight barrier.
What are Some Advantages of a Roof Coating?
A roof coating will be able to enlarge the life of your existing roof. Coatings can reflect the sun's bright rays, this can save you a substantial amount of money on your energy bill. Roof coatings are seamless and waterproof, because of this they fix a number of issues including tears, leaks, blisters and cracking, ponding water, and much more.
Can I Recoat my Roof for Extra Protection?
The answer to this is yes you can. Roofing systems aren't going to last forever, after all, they are unprotected against the elements. When your roof needs to be restored again, another coating will work great.
Call Us Today
If you are wondering if you are able for a coating, call us at (806)-712-8162 to get a free onsite roof inspection.