ACR Commercial Roofing provides flat roof replacements and other services to clients in Brownfield, TX. We offer free, no-obligation estimates. To find out more about our services, give us a call at 806-669-7777.
Why ACR?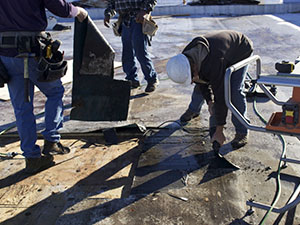 We're a fully licensed and insured company that works on all types of commercial and industrial roofs. Our team has been together for over two decades. Since the 1990's, ACR Commercial Roofing has earned the trust of several clients in the area. Our team of roofing technicians provide top of the line services.
At ACR, we do our best to set clients up with long-lasting roofs at affordable prices. We're known for our energy-conscious roofing solutions. Our flat roofs and restoration services can help to insulate your roof and keep your building cooler. This makes your building more energy-efficient and will save you a significant amount of money.
Roof Restoration & Maintenance Plans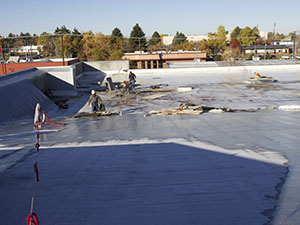 Before you are hard-set on getting a flat roof replacement, it's important to be aware of other potential solutions. ACR Commercial Roofing specializes in roof restoration services that can greatly improve the condition of your existing roof. This means covering up all current leaks and preventing future leaks as the seamless membrane adheres to the surface of your roof.
We also offer customized maintenance plans for our clients. This can help to maintain and better the condition of your roof and greatly extend its lifespan. These affordable restoration services and maintenance plans are some of the easiest ways to save money on your roof.
Our Flat Roof Replacements
The roofers at ACR are trained professionals with plenty of experience replacing all types of flat roofs. Our company provides fantastic customer care. Clients are kept in the loop throughout the process. We'll take off your old roof, clean up all debris, and expertly install your new flat roof so that it will last you decades.
Call Us Today!
When your roof has issues that need to be dealt with, it's best not to wait. For a free onsite estimate on your new flat roof replacement, give ACR Commercial Roofing a call today at 806-669-7777. We're a full-service commercial roofing contracting serving clients in Brownfield, TX.