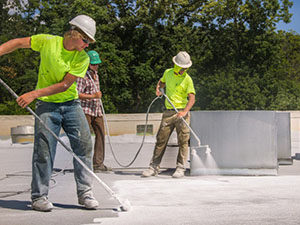 ACR Commercial Roofing is trained in the application and maintenance of several different roofing systems. Our areas of expertise include spray foam insulation, single-ply roofing, flat roofing, rubber roofing, PVC, TPO, built-up and modified bitumen to name a few. We are certified and experienced in providing repairs, maintenance and replacement services for all commercial roofing types.
To learn about the many roofing services our team of professionals have offer, contact our Amarillo, Texas office today at (806) 669-7777. We are always happy to hear from clients, old and new alike.
Spray Foam Insulation
Spray foam insulation can boost the performance of your building and reduce your energy usage at the same time. Here are a few of the more prominent characteristics that come with a roof that has been treated with spray foam: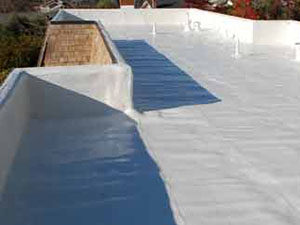 Seamless and leak resistant
High insulation value, 6.5 R-value per inch of thickness
Extreme waterproofing protection
Minimal upkeep and requires less yearly maintenance
Repairs are easily provided
Can be treated with a roof coating for added durability
Can be applied to a variety of roofing types
Lowers annual AC costs by as much as 30%
Reflects around 85% of harmful UV rays
Effective defense against extreme weather conditions
A more cost-effective roofing system
As you can see, spray foam insulation is the way to go if you are looking for a highly durable roofing system that requires minimal attention and less expensive than tradition roofing systems. If you would like to learn more about the ways you will directly benefit from spray foam insulation, call our Amarillo, Texas office today at (806) 669-7777. Our office staff is here to help!
Don't Delay, Call Today
As a property manager or building owner you need an effective and affordable roofing system. You need a roof that will not plague you with the constant need for repairs so you can focus on running your business. At ACR Commercial Roofing we are just the contractor to provide you with a roofing system that is guaranteed to improve your roof. We believe in offering effective and reliable roofing solutions to our customers and that includes spray foam insulation.
What are you waiting for? Summer is just around the corner, let ACR Commercial Roofing provide you with a roofing system that will give your AC system a well-deserved break. Call today at (806) 669-7777.