Preventative roof maintenance has proven to help lengthen the life of commercial roofs throughout the country. Most commercial roofing companies start each job with a thorough roof inspection, and this helps to make sure your roof can get the preventative maintenance it needs. ACR Commercial Roofing delivers complete roof inspections in Canyon, TX and the surrounding areas and our professional roofers will make sure no issues go unfound. Once your roof has been inspected, we'll be happy to make sure you're well informed on our fully customizable roof maintenance plans that will keep your roof in great shape all year long. With affordability that allows you to be in control, these plans are great for your roofing budget! Reach out today at (806) 669 – 7777.
Timing Matters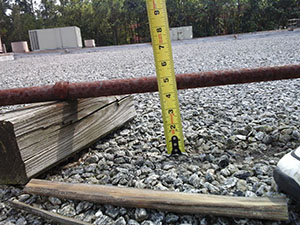 Having your roof inspected at the right times is important to make sure your roof can always get what it needs in order to protect your building properly. At ACR Commercial Roofing, we follow the industry recommendations and let our customers know it's ideal to have your roof inspected at least twice each year. Typically, after winter and summer as they are usually the hardest seasons on your roof. It's also important to have your roof inspected after any major storm or weather event to make sure your roof hasn't been compromised.
When you have regular inspections performed on your roof, it will allow our team of professional roofers to get your roof any needed repairs or services at the best times. When problems are found and repaired early on, damage can be kept to a minimum which is best for your roof, building, and budget! This also means restorative services like roof coatings can be done to enhance your roof and extend its life! We work hard to keep your roof in the best condition possible so that you can always be certain it's getting the job done right! With spring coming quickly, it's not too late to call our team today to get your roof scheduled for inspection!
Call Today!
Don't let a needed roof inspection stress you out! Call the professionals at ACR Commercial Roofing and we'll make sure one of our technicians gets out to your building quickly. We've been serving the community of Canyon, TX for more than two decades and we look forward to helping you get your roof what it needs! Call today at (806) 669 – 7777.